Creative writing is a fantastic way to escape reality for a moment and let your imagination run wild. I find it difficult to know where to start with a fun story and that's when I use a writing prompt to ignite my flow. There's a writing prompt sub-group on Reddit where individuals from around the world can post a prompt or reply to one with a short story of their own. If you dream of being a published author someday, you might want to consider posting publically so that others can read your writing and provide feedback. It's a good way to see resonates with people and test out your writing style.
If you're more of a private creative, browse the prompts and respond to it in your private JRNL. (Remember, you can keep a separate journal for your creative writing vs. a daily journal for your day's events.) The Reddit prompts are meant to inspire new writing and inspire they do! Occasionally one of them will capture my attention and before I know it, I'll be sucked into reading all the short stories that go along with it. Here are a few that I enjoyed.
The Best Creative Writing Prompts from Reddit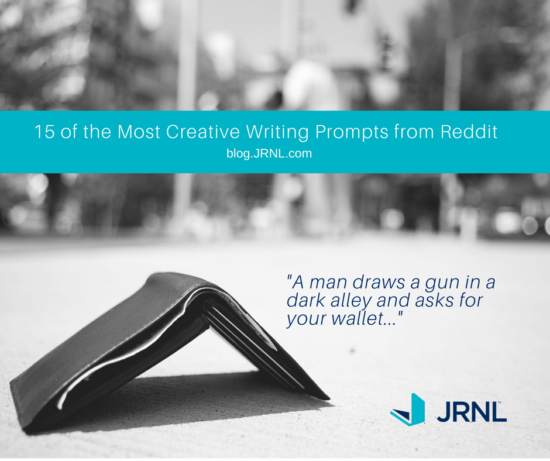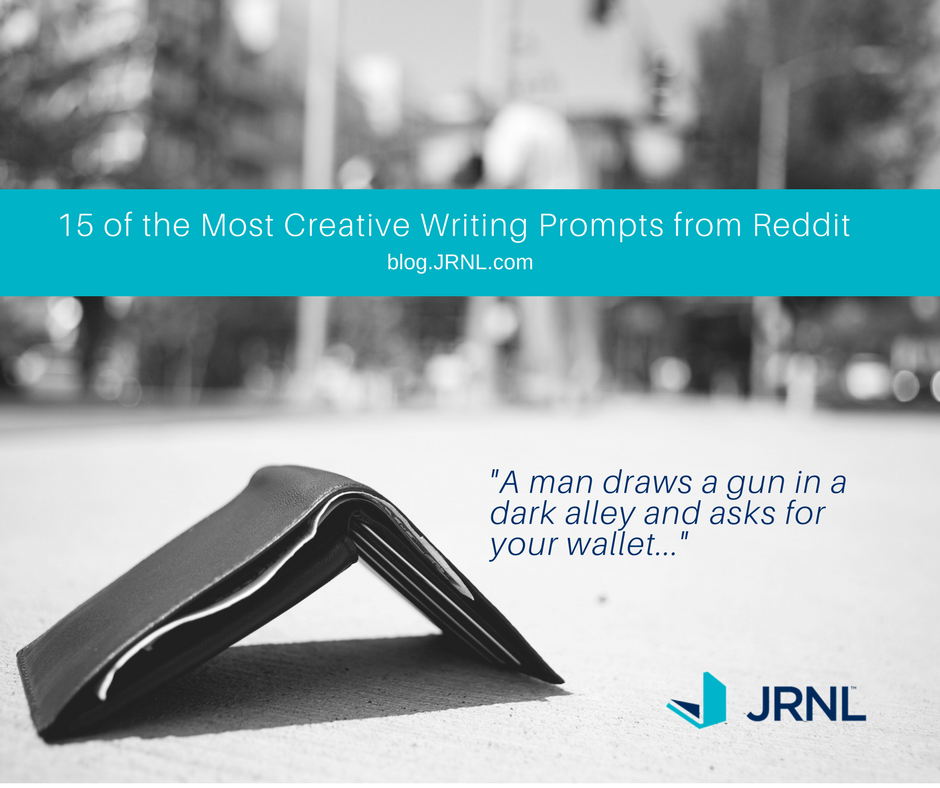 Take a stab at one of these prompts and exercise your creative writing muscle. Or, click on the link next to the prompt to read the short stories that other folks have written.
Which one of these prompts is your favorite? If you found a really good one on Reddit that isn't listed above, be sure to let us know in the comments so that we can add it to the list.
Did you like this article? You'll love these, too!