T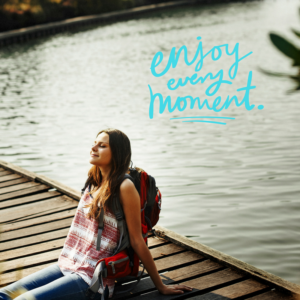 raveling is the best way to experience new things and relax. You also want to take the time to reflex on those new experiences, which can be difficult when you're busy.
Last week I was in Costa Rica. If you haven't been, you must add this destination to your bucket list. It was one of the best places I've ever been. I went with my husband and every day was an adventure: river tubing, hiking, zip lining, ATV-tour through the jungle. We were exhausted and in bed by 10pm each night, waking up early to do it all over again. Only problem was, when could I write down all of these memories?
I jotted entries here and there, but my stories were incomplete. On one entry, I must have gotten distracted mid-sentence because it ended very abruptly. I fixed this by adding a note a few days later, "Oops!"
Toward the end of the trip, I just gave up. I was out of chronological order with my stories because I missed things. I didn't provide the level of detail that I desired, and it was taking too much time to handwrite everything when all I really wanted to do was enjoy the moment.
Then a glorious thought occurred to me. I can take photos!
I can take all the pictures that I want and upload them to my JRNL account when I get home. Then I can type stories as captions. Whoo-hoo!
So, I proceeded to take photos of everything I wanted to remember: the restaurant we ate at in Jaco, the name of the person who hand-carved my picture frame souvenir, and the drinks that we enjoyed at the swim up bar. Now I'm going through the process of adding them to my JRNL and connecting the images with my personal words. Text that I can type from my computer at home.
Costa Rica was an amazing place. When you go there, you'll want to take advantage of every minute but also find a way to preserve those memories. JRNL makes it easy to use your photos as triggers for your stories. Plus, the visuals make it a lot more interesting to read later. Give it a try next time you travel!
Give it a try next time you travel!