JRNL Blog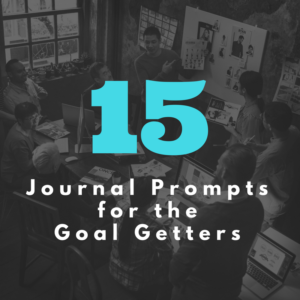 You are 42% more likely to achieve your goals if you write them down. Doesn't that make you want to write down every single thing you want to accomplish? If you're a morning journaler, try taking a few minutes to outline what you want to get done that day. For the night writers, how about planning for the next day? It's just like laying out your clothes the night before. You'll be surprised at your newfound productivity and progress.
We've created a list of 15 journal prompts to help you get started with writing down those goals. Start thinking about what you want to accomplish in the short-term, long-term, and your dreams for the future. Oh, and write them down!
Journal Prompts for the Goal Getter
What is the biggest event coming up in the next few months? How can you make it truly special?
What is one personality trait that you wish you had? What steps can you take to embrace that characteristic?
In five years, where would you like to live? What would you like to be doing?
Where would you like to retire? What does retirement look like for you?
What's holding you back from accomplishing a goal? How can you overcome the challenge?
Envision your life and describe every detail. What are your day-to-day activities?
What is a hope or dream that you have for someone else? For example, your child or children?
Who are your mentors and why? What characteristics do you admire about them?
If you could travel anywhere in the world for any length of time, where would it be? What would you see there?
What are your top 5 interests? How can you incorporate these interests in your daily activities?
Is there someone from high school or college that you want to get in touch with again? How can you reach out to them?
What does "success" mean to you? How would you know that you've had a "successful life"?
Where would you like to volunteer? How do you currently give back to your community?
Do you have any fitness or goals? When is your deadline for accomplishing them?
Picture yourself ringing in the new year. What would you like to look back on in 2017?
Add to this list by leaving your own goal-getter journal prompt in the comments section. Tell us about your own experience with writing down your goals. Do you think you're more inclined to accomplish your goals if you write them down?
Hey, guess what! We wrote an eBook on How to Achieve Your Goals by Keeping a Journal and you can download it for free.
S
ome of us are old school — you know, the "pen and paper will always be king" type. So it's no secret that journal writers often fall into this category. The feeling of the pen against paper can be a magical, cathartic experience like none other. There's something deeply intimate about writing something down by hand that pen and papers writers swear cannot be replicated by typing something online. There's no denying it — writing in your physical journal is special, but today we're diving into the world of digital journaling and exploring the other side. Grab your laptops because you might actually find that the world of digital journaling is where you belong.
Here are our nine reasons why digital journaling can be better than pen and paper:
Digital journaling makes it exponentially easier to edit on the fly, spell check your words, and rearrange your entry. Erasing and rewriting in your journal can get messy — typing into your journal allows for a clean look with less confusion.

Journaling online can give you access to your journal on multiple different platforms.

JRNL's

online service allows you to access your journal from the web, your mobile phone, or tablet.

Organizing your journal entries can be a breeze. Sometimes you want to order your entries by a connecting theme or symbol that runs throughout multiple entries. Digital journaling makes it easier to shift these entries and place them with their new group.

Digital journals are easier to share online with a community of your choosing. You could always type up your paper and pen entries, but having them digitally allows for a quick and easy copy and paste.

For those who have been journaling for years and have an extensive collection of entries, it can be hard to easily locate a very specific entry in a sea of paper. With a digital entry, you can categorize an entry so that you can easily locate it.

With a digital journal, you'll never have to worry about damage from the elements. Paper is extremely fragile and can wear easily over time. If you have your digital journal backed up, there is a very slim chance of it ever being destroyed or lost completely.

You don't need to physically hide your journal. No more stacking entries under your bed or in your closet. Most online journals will also allow you to set a passcode to unlock your journal digitally.

You can include different media in a digital journal. Import from Instagram or upload photos to enhance your entry.

The final reason to journal digitally is that it can always be transcribed to paper if you choose to!

JRNL's

publishing platform even makes it easy to turn your online journal into a physical hardcover book to keep forever!
Digital journaling doesn't sound so bad now does it? Well, that's a matter of personal preference. Journaling is unique to each individual, but we hope we have at least illuminated some of the benefits of digital journaling.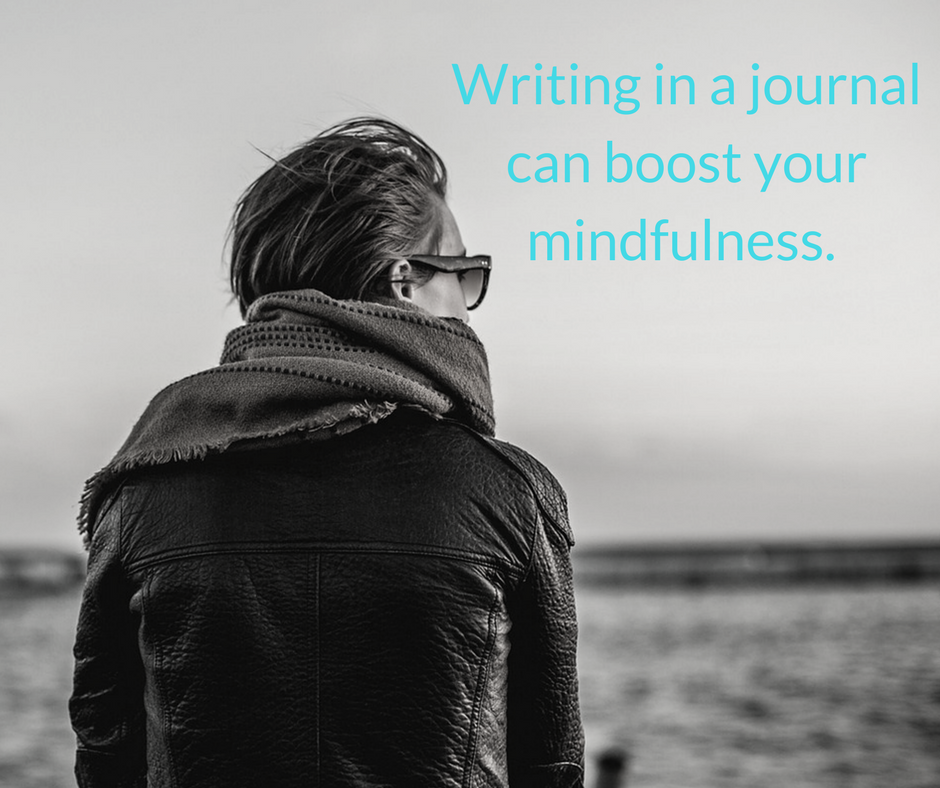 Mindfulness is a technique that has numerous benefits, including emotional and health. You may know that meditation can help with mindfulness but did you know you that journaling can boost your mindfulness practice? This is especially true if you are new to mindfulness. Here are a few things to consider about the power of mindfulness journaling and what it can do for you and your lifestyle. …Keep Reading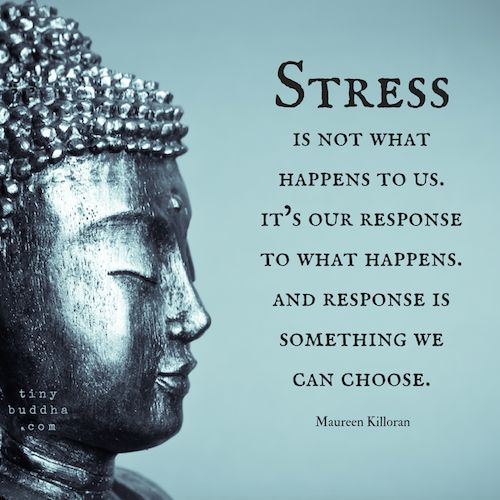 Stress stinks. Most people who have a fast-paced job or a lot of personal responsibilities feel stressed a lot and for some, stress turns into a chronic condition. It's important to manage stress before it becomes a problem. If left untreated, it can result in high levels of anxiety or even burnout. Luckily, keeping stress in check is simple when you adopt healthy lifestyle habits. These five suggestions can help you maintain a healthy work-life balance and keep your stress levels low.
Make relaxation a priority.
When you've got a million and one things to do, it's easy to let personal time fall by the wayside. This is a mistake, though – by pushing yourself too hard and never taking time to unwind, you're more likely to burn out, which will make you less productive in the long run. Dedicating a few minutes every day to recharging your mental and emotional batteries can go a long way towards keeping your stress levels low. Pick a relaxation technique that appeals to you, such as meditation, deep breathing, or journaling, and find ways to work it into your daily routine.
Take care of your health.
It might seem counterintuitive, but when you're stressed, you should avoid comfort food instead of seeking it out. Foods laden with fat and sugar might take your mind off your worries temporarily, but they can make you feel sluggish, irritable, or moody in the long run. A healthy diet full of fruits, vegetables, and lean protein, on the other hand, can keep you feeling clear-headed and energetic, which will help you deal with stress better. Don't forget to get your heart pumping, too – exercise is a great stress reliever. If you're too busy for a long workout or haven't been to a gym in years, try sneaking a quick walk, a few pushups, or a stretching session into your day. …Keep Reading
When people think of boosting their productivity, they usually only involve their daytime hours. However, to have a productive day, you need to start by having the right nighttime routine. Getting adequate rest is a priority but it's not the only requirement for a productive tomorrow. Here are six nighttime routines that will increase your productivity.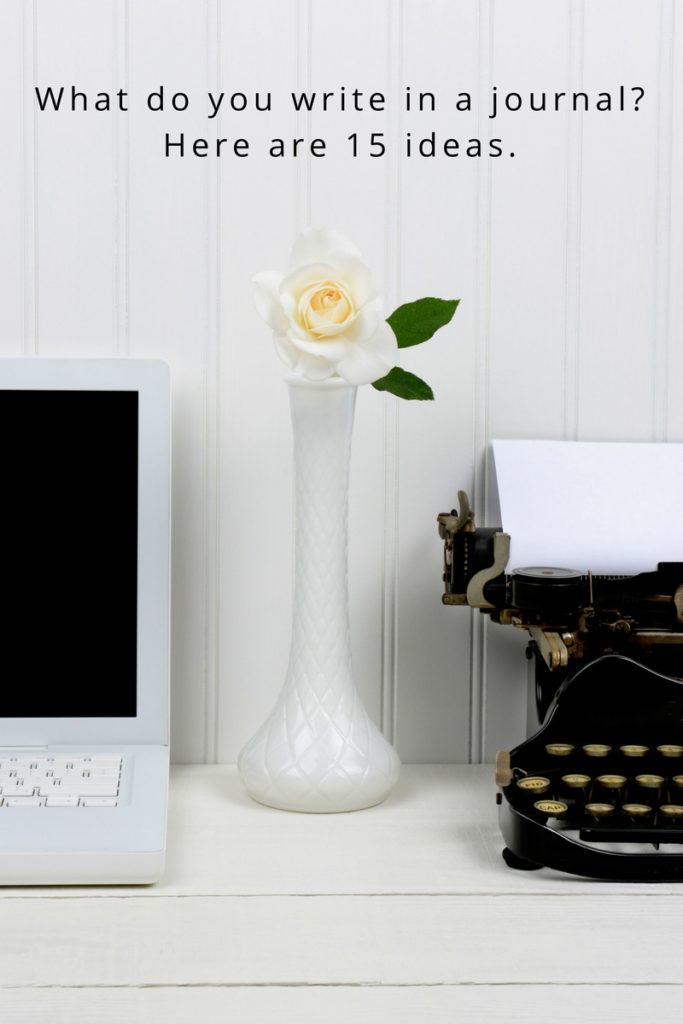 Choosing what to write in a journal starts with understanding why you're writing. It might seem like nothing special or important happened in the past 24 hours that you would want to share with anyone, even the future you. But writing in a journal isn't only for preserving stories for future generations, it's therapeutic for you. Use daily journal writing to better understand yourself, others, improve your memory, set goals and report on progress, or express your feelings about your family. There are a number of reasons to keep a journal. Here's what you can write in it.
Stories from the past. They don't even need to be from the last 24 hours. Have you been reminiscing?
Things your kids have done. They grow up so fast. Did they do something funny, say something wise beyond their years?
Career challenges. Maybe they're too complex for a spouse, friend or family member to understand and advise. Writing it down will help you gain clarity.
Career goals. Where do you hope to be in 5 years? What skills do you need to get there? Writing down your goals and your plan to achieve them means your more likely to succeed.
News. What's happening in today's world and what are your interpretations of the events? Remember that JRNL co-founder Steve Reed read his grandfather's journal and saw that his grandfather wrote an entry when he heard that President Lincoln was going to Ford's Theater that night and an entry the next day with the sad news. Hindsight is 20/20 and you'll never have another chance to write down exactly what you know in this moment.
Politics. Eek. We all are tired of politics, right? But writing your opinion on current regulations or issues will help you better understand your reasons for feeling a certain way. Plus, you'll be better at explaining your rationale to someone else.
Events. A beautiful wedding, a first-birthday celebration. You have your own interpretation of events that deserves some attention. You'll appreciate having a record of your thoughts from that day and you might be surprised that your memory ends up contrasting with what you wrote.
Visiting friends/family. Something I realized lately is that I've forgotten a lot of the details of what I did in college. (And it's not because I partied too much!) I wish that I had kept a journal so that I could look back on when friends visited me, what we did while they were here, and who else was there with us.
Yourself. It sounds too simple, but how are you doing? Recognizing that you haven't been eating well or sleeping well can help you take the steps to improve.
Your routine. Maybe you think it's too boring, however, your routine will change over time. It might be interesting to look back and reflect on "how you did it" a few years ago versus now. Also, writing it down can help you stick to a routine if you tend to have trouble doing something every day. (For example, writing in a journal.)
Health strangeness. Maybe your stomach has been hurting lately and you can't pinpoint the reason for it. Write down what you've eaten, when it hurts, and for how long. This sort of information will be extremely helpful when you go to the doctor with your case.
Potential lawsuits. Having a few fights with your neighbor? If you feel like your neighbor might take it to court (or you might have to), then document everything.
HR Complaints. The same guidance goes for issues in the workplace. If you're having a disagreement with a colleague or your boss, make sure you write down everything that occurred. Make sure you include all of the facts. The feelings about the incident would be more for your benefit than it would for a formal HR complaint.
What you've learned. They say you should learn something new every day. What did you learn today?
Quotes that inspire you. The wisdom from other folks is sometimes just what we need to get through a rough day or emphasize a behavior that we want to accomplish. Bible verses are definitely appropriate!
A journal is whatever you want it to be. Your goals for keeping a journal might change or you might have a few different ones. Regardless, it's your journal and you can write what you want to.
What do you write about in your journal? Any advice for others who are trying to get into the daily journal writing habit? Leave a comment with your wisdom and help others.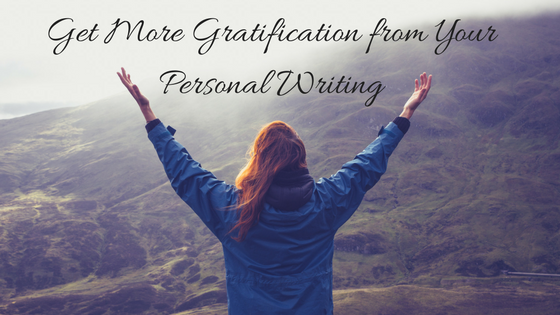 Journals can be great tools for unleashing creativity, freeing the mind, and discovering more about yourself. But to get the most out of yourpersonal writing routine, you need to overcome a few obstacles, like knowing when to write and how to avoid ranting. The good news is, with patience, practice, and a little know-how, you can jump the hurdles of journaling and make it a habit that brings profound joy and rewards.
You are amazing. You know that, right? Not a single human being on this planet is the exact same as you. This journaling challenge is all about self-love. There are 28 journal prompts below; that's one prompt for each day of the month. Let's find out what makes you truly amazing. …Keep Reading
One of the most difficult parts of life is trying to summon up creativity when your mind is seemingly out of fresh ideas. Whether you are trying to come up with a great new business idea or a new piece of music or artwork, nothing is as infuriating as not being able to find ideas when you need them. Here are five easy tricks you can use to inspire yourself and uncork your creative juices.   …Keep Reading
We often receive requests to add a spell check to JRNL. The good news is, you already have the capability to spell check your entries! There are a few ways to make sure your writing is error-free. (Keep in mind, we don't think you should worry too much about spelling. Part of the charm of your journal is that it's your voice; your writing style. The most important thing is to capture those meaningful moments. Everything else is secondary. This post is for those JRNLers who want to do it.) …Keep Reading