JRNL believes in helping users build momentum in their journaling behaviors by allowing them to use the tools they use every day to capture meaningful content. Our goal is to make it easier for you to collect content in a seamless way. User feedback told us that being able to include photo attachments, and choose which journal your email appeared in would make this feature better. You asked, we listened. Our Email to JRNL feature now allows you to easily add entries to your journal(s), including photo attachments.
Our Email to JRNL feature can be found under Settings. To access Settings, click on the dropdown arrow next to your name in the upper right hand corner of your screen.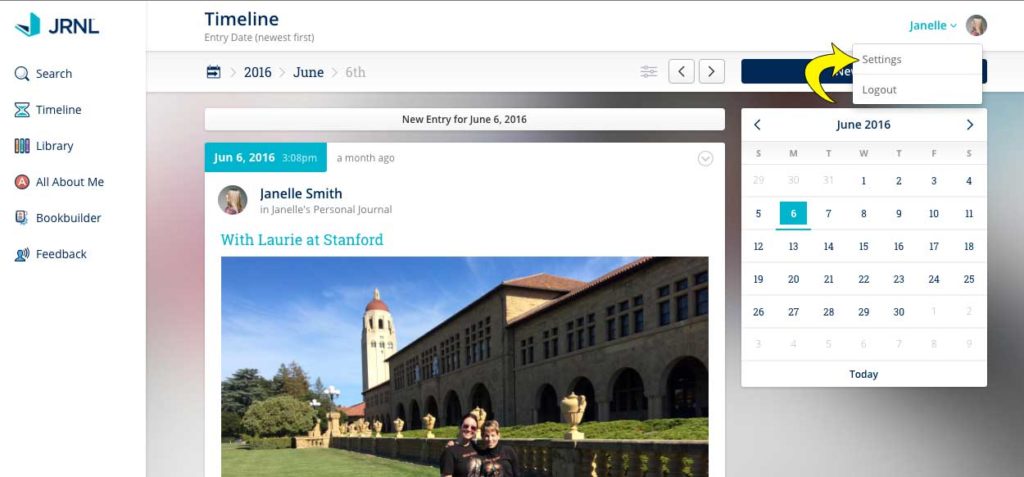 Once in Settings, click on the Email to JRNL tab. Here you will see all the journals existing in your account. Each journal in your account has a unique email address specific to that journal. You can copy, add to contacts, or generate a new email address for a specific journal. Have a child on a mission, and you want to create a journal from their weekly emails? You can share these email addresses with anyone and they can email content directly into the journal.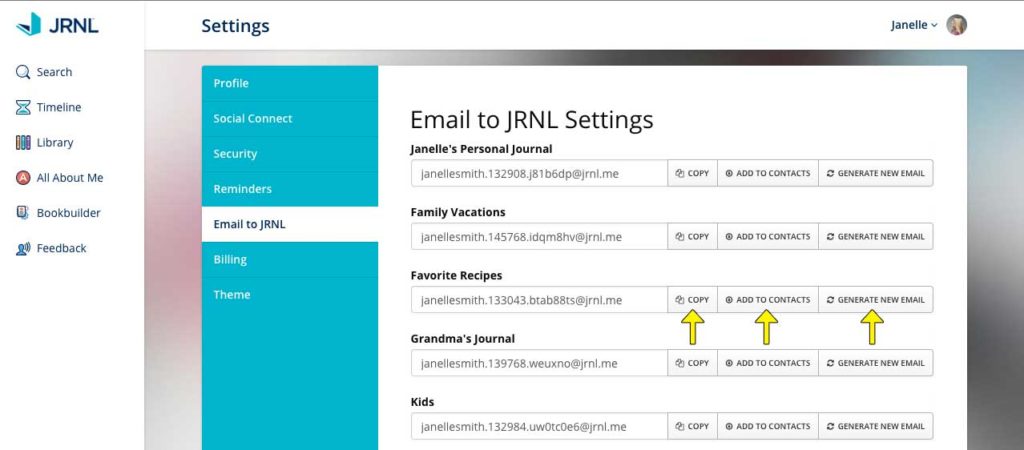 Watch this video for a quick demonstration on how to take advantage of this great feature.