JRNL Updates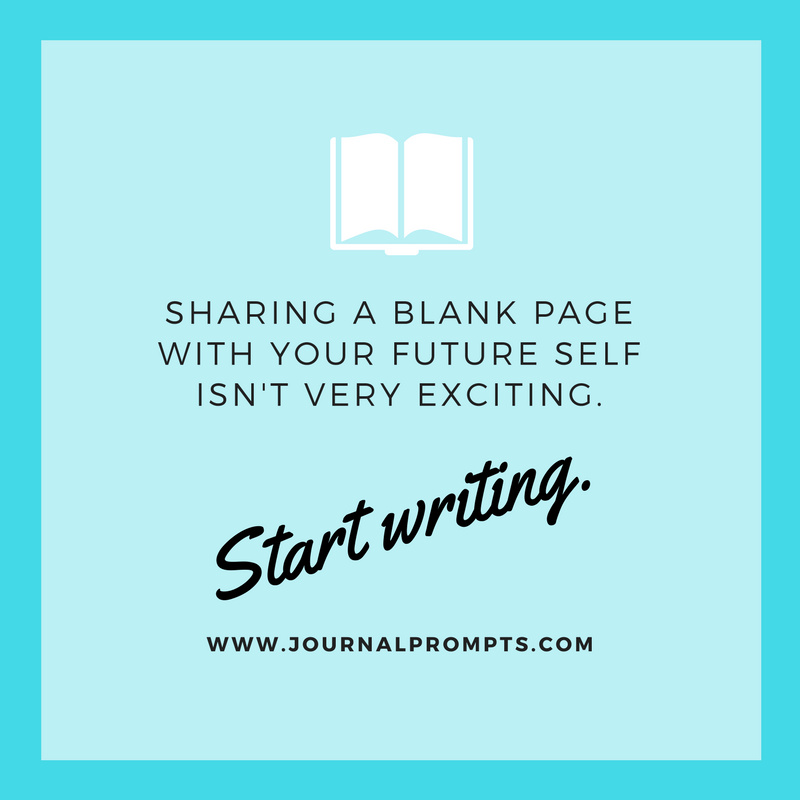 Whether you're typing in an online journal or writing directly in a bound journal, sometimes the hardest part is knowing where to start. You might be groggy first thing in the morning or if it's too late at night, you might feel overwhelmed after a long day. It's difficult to hone in on the important details of your life that you want to remember forever. Journal prompts are a good way to get you to focus on the writing itself. Find a prompt, which might be a question or a statement, and start answering it in your journal entry. We recently launched a tool that can help with your blank page dilemma. …Keep Reading
You may have noticed some recent improvements to the JRNL platform. (And if you haven't…did you skip writing in your journal for a few weeks?😉 ) We've been receiving a few of the same questions, so we thought it was time to clarify some things in a blog post. After all, things like saving your entries, importing photos from your computer and/or Instagram, and changing the format of your writing are all core functions of the JRNL platform. Without further delay, here are the three most frequently asked questions from this past month.
My entry isn't saving, even after I click SAVE ENTRY. What's going on? 
There's a good chance you accidentally wrote your entry in the "Entry Title" field instead of the body text area. The easiest way to make sure this doesn't happen is to press the tab key on your keyboard after you enter your title. It'll jump you to the body area for a seamless writing experience. Or, you can click on the area that says "How was your day?" Remember that an entry title is optional so you can choose to skip the title and get started writing about your day.
How do I add a photo or import from Instagram?
Make sure you are in the body text area (i.e. Click on the question, How was your day?). You'll see a little camera icon that looks like this . Click on that icon to import photos from your computer. If you want to import from Instagram, click on the  icon that looks like a bunch of squares with an arrow facing down. A new window will appear and your Instagram images should display. Select the photos you wish to import by checking the boxes to the left of the image, click PREVIEW SELECTED, and then INSERT SELECTED.
We hope this blog post was helpful. If you have any questions, reach out to us at hello@JRNL.com or leave a comment below.
Happy journaling!
Most of you know by now the multiple ways to use JRNL to capture life's moments. With features like email to JRNL, importing from Instagram, share extensions and replying to your reminder email, there are multiple ways to make sure you are capturing all of life's "JRNL-worthy" moments. But what about the JRNL-worthy moments of a family member who isn't interested in opening a JRNL account and doesn't keep any sort of journal? How do you record and preserve those stories?
Let's face it, we all have a lot going on in our day, so remembering to journal every day may not be at the top of our list. But if you want to make sure you stay on track with your JRNL'ing efforts, it is much easier when you take advantage of our Email Reminders. Users can set up a daily or every-other-day email reminder to help with personal accountability.
JRNL is pleased to announce their newest feature: Share Extensions. Share Extensions works in conjunction with the iOS app, and allows users to create quick journal entries, seamlessly. To utilize this feature, users must download the latest version of the iOS app, found in the app store, here: https://itunes.apple.com/us/app/jrnl.com/id1036338627?mt=8
To create an entry through share extensions, you will need to open your camera roll, press select in the upper right hand corner, and choose which photos to include in your entry. Once you've selected which photos you want to share to your JRNL, press the share icon.

Collection of content from third-party sources is important to JRNL. So is the ability to curate that content and determine what is actually meaningful. Our first release of Social Importing is tied to Instagram. It is our first iteration and it will be getting better in the near future. To learn how you can include your Instagram photos/content into your JRNL, watch the video below.
JRNL believes in helping users build momentum in their journaling behaviors by allowing them to use the tools they use every day to capture meaningful content. Our goal is to make it easier for you to collect content in a seamless way. User feedback told us that being able to include photo attachments, and choose which journal your email appeared in would make this feature better. You asked, we listened. Our Email to JRNL feature now allows you to easily add entries to your journal(s), including photo attachments.
Our Email to JRNL feature can be found under Settings. To access Settings, click on the dropdown arrow next to your name in the upper right hand corner of your screen.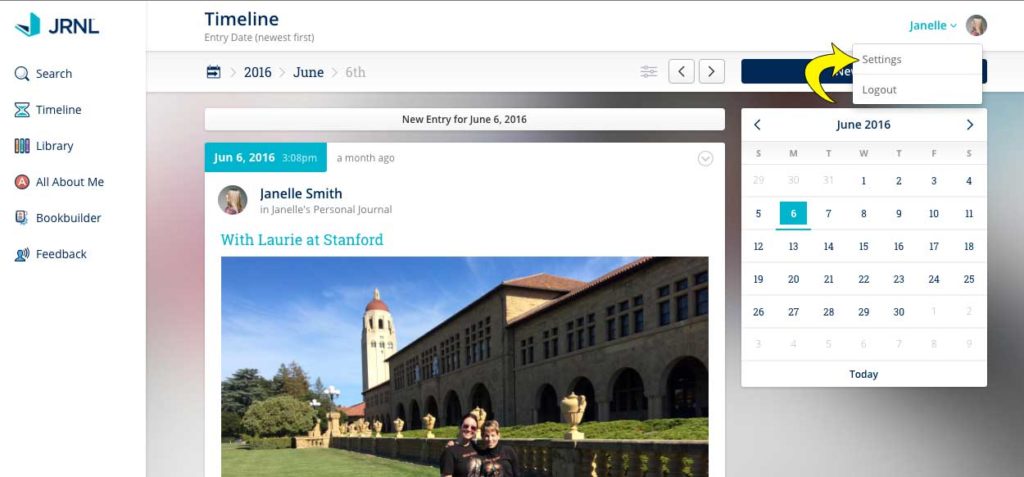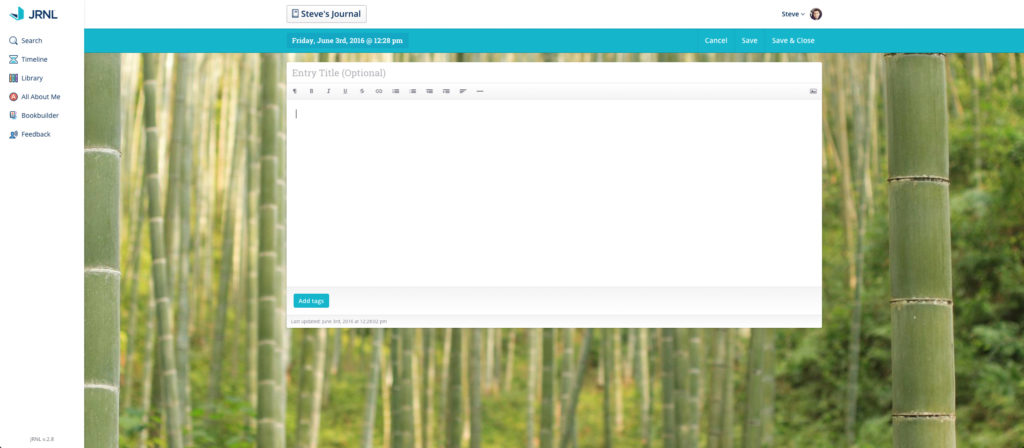 One of my favorite things about JRNL are the wallpapers. As corny as it sounds, the appearance of writing in a bamboo forest can help take a little of the edge off a stressful day. I usually keep a particular wallpaper for a while until I grow bored with it, or maybe the season changes (I had beach scenes all during winter). I also like the added bit of personality it brings to JRNL, it's just a little way to help such a personal tool feel a little more "mine."
How to change your wallpaper
Just go to your settings section and click on …Keep Reading