JRNL Blog
Some people report that their anxiety is the worst in the morning. It can be easy to immediately start thinking about all of the things you need to do and neglect your mental health. If you're struggling with high anxiety in the morning, try out some of these tips.  …Keep Reading
To some beginners, getting started with journaling is as easy as grabbing a notebook and a pen. Others need more guidance. Here are a few questions to ask yourself before you get started, so that you can achieve the most success with your personal writing. …Keep Reading
Staying centered may seem impossible with everything that you have on your plate but by developing a few daily habits, you could be well on your way to lasting calm. Here are five habits that are worth adding to your daily routine. …Keep Reading
This week's post comes from Dr. Linda Miles. Dr. Miles has a passion for helping create a better world by teaching Mindfulness practices and compassion for self and others. Her new book is an Amazon best-seller and you can purchase it here: Change Your Story, Change Your Brain.
Do you find yourself in a funk without knowing the reason?

Do you want to better understand your moods and their patterns?
Do you want to experience more mental well-being?
Do you want to improve your mental and physical health?


…

Keep Reading
One of my friends recently posted publicly about her battle with depression. It's not an easy thing to talk about, especially to the entire world. The automatic response to is to hide your feelings because no one wants to hear about the bad stuff going on. They want to look at photos of cute puppies and rainbows on social media. But when emotions are ignored for long periods of time, they remain deep inside and can have a destructive impact on your physical and mental health. Try to release them in one of the five ways below, so that they aren't building up inside you. Disclaimer: We are not doctors and we're certainly not saying the below suggestions are a cure for depression. …Keep Reading
Believe it or not, September is National Self-Improvement Month. Perhaps it's because school starts again or maybe it's because a new season begins on the 22nd. Regardless, this month is a time to set goals, attend a conference, or do anything that makes you a better person. Not sure how to celebrate? We got you covered with journal prompts that will get you thinking about…well, you. …Keep Reading
Do you write in a journal regularly? Maybe you used to keep a journal but aren't in the habit of writing anymore, or maybe you've meant to start journaling for a while, but can't find the time. Whatever the reason, if you aren't keeping a journal, you're missing out on some impressive benefits. Journaling is an excellent tool for personal development, and it can improve your life in a number of ways. Here are seven ways you'll benefit from writing in a journal. …Keep Reading
This week's guest post is written by Dionna Sanchez.
I am so excited about this idea of creating a Homemaking Journal to pass down. I couldn't wait to share it with you!
Homemaking Journals were actually passed down through generations in the "olden days." It is a journal where you record in one place all things related to homemaking. You can pick and choose any of the following to include in your Homemaking Journal or include them all if you wish! …Keep Reading
People have kept journals for centuries. Some journals, such as those of Samuel Pepys and Oscar Wilde, have achieved fame and notoriety. But for every published journal which gains public interest, thousands of private journals are written solely for the writer's benefit. One of the key benefits of journaling is the positive effect it can have on health.
What Are the Health Benefits of Journaling?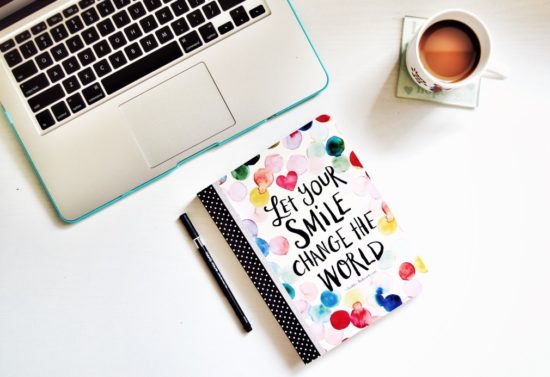 It may surprise you that the health benefits of journaling are physical and psychological. A research program conducted at the University of Texas showed that writing a journal reduces stress, boosts the immune system, and can also ease pain associated with conditions like rheumatoid arthritis.
Psychological studies show journaling to be an effective form of therapy. People who keep a journal are more relaxed, develop more effective problem-solving skills, and make better decisions. There is also a link between journaling and creativity. …Keep Reading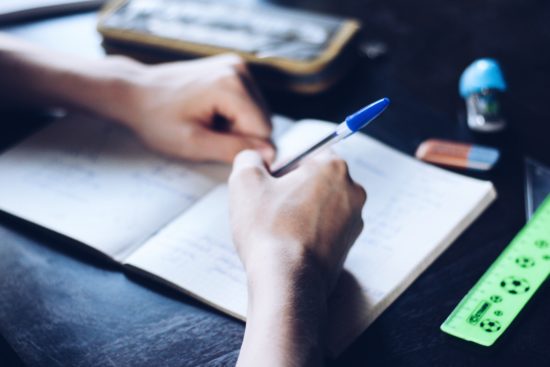 When I was growing up, I was often so anxious on the first day of school that I ended up sick and missing it. No joke – I actually made myself sick with nervousness. In hindsight, writing my thoughts in a journal would have probably helped tremendously. Then my parents could have talked to me about the worries that now seem ridiculous: What if no one wants to talk to me? What if the teacher hates me? What if no one likes me?
Soon we'll be back in the routine of taking kids to the bus stop, helping with homework, or perhaps we'll be returning to school ourselves. Take a few minutes to answer a few of these journal prompts and feel better knowing that you've planned for a successful year. …Keep Reading