JRNL Blog
S
ome of us are old school — you know, the "pen and paper will always be king" type. So it's no secret that journal writers often fall into this category. The feeling of the pen against paper can be a magical, cathartic experience like none other. There's something deeply intimate about writing something down by hand that pen and papers writers swear cannot be replicated by typing something online. There's no denying it — writing in your physical journal is special, but today we're diving into the world of digital journaling and exploring the other side. Grab your laptops because you might actually find that the world of digital journaling is where you belong. …Keep Reading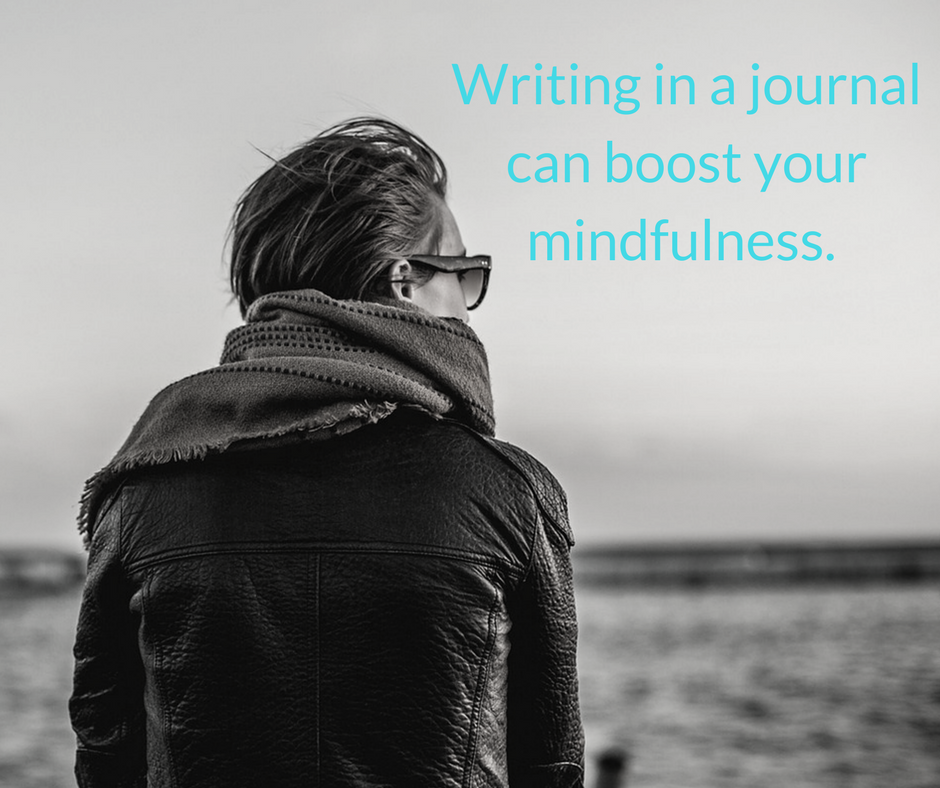 Mindfulness is a technique that has numerous benefits, including emotional and health. You may know that meditation can help with mindfulness but did you know you that journaling can boost your mindfulness practice? This is especially true if you are new to mindfulness. Here are a few things to consider about the power of mindfulness journaling and what it can do for you and your lifestyle. …Keep Reading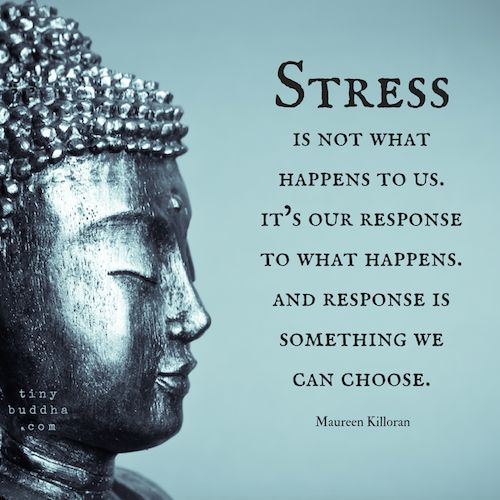 Stress stinks. Most people who have a fast-paced job or a lot of personal responsibilities feel stressed a lot and for some, stress turns into a chronic condition. It's important to manage stress before it becomes a problem. If left untreated, it can result in high levels of anxiety or even burnout. Luckily, keeping stress in check is simple when you adopt healthy lifestyle habits. These five suggestions can help you maintain a healthy work-life balance and keep your stress levels low. …Keep Reading
When people think of boosting their productivity, they usually only involve their daytime hours. However, to have a productive day, you need to start by having the right nighttime routine. Getting adequate rest is a priority but it's not the only requirement for a productive tomorrow. Here are six nighttime routines that will increase your productivity.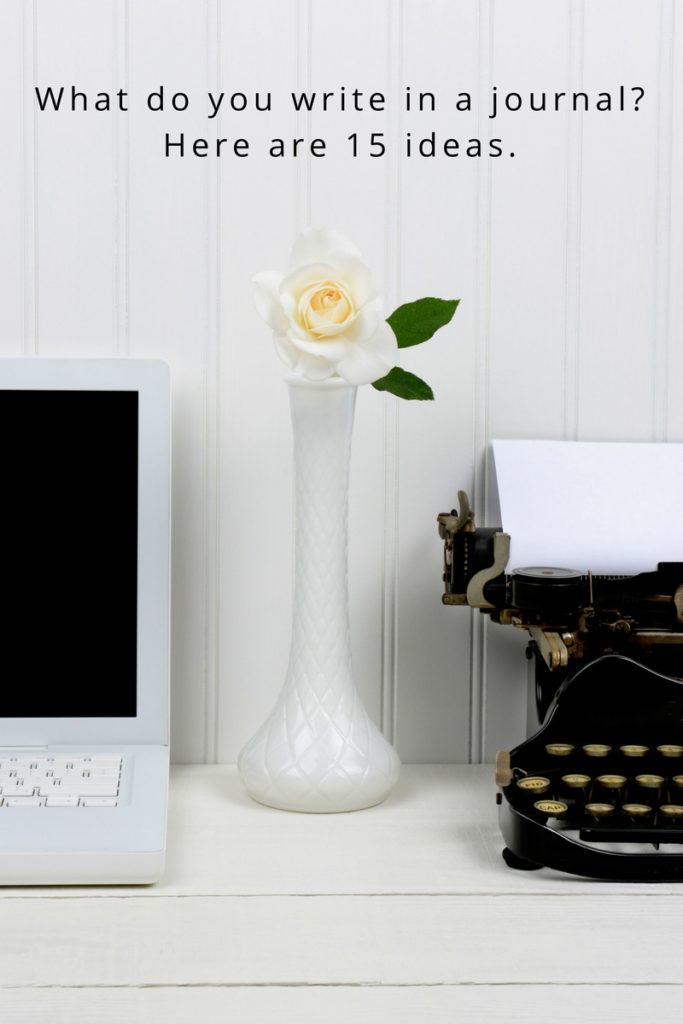 Choosing what to write in a journal starts with understanding why you're writing. It might seem like nothing special or important happened in the past 24 hours that you would want to share with anyone, even the future you. But writing in a journal isn't only for preserving stories for future generations, it's therapeutic for you. Use daily journal writing to better understand yourself, others, improve your memory, set goals and report on progress, or express your feelings about your family. There are a number of reasons to keep a journal. Here's what you can write in it. …Keep Reading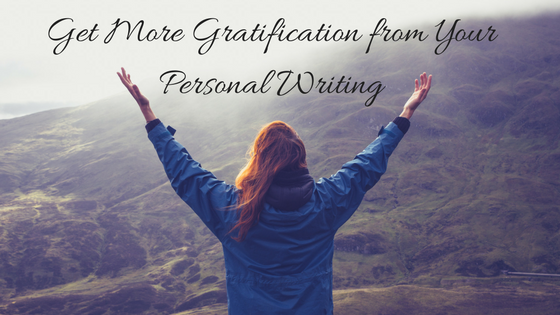 Journals can be great tools for unleashing creativity, freeing the mind, and discovering more about yourself. But to get the most out of yourpersonal writing routine, you need to overcome a few obstacles, like knowing when to write and how to avoid ranting. The good news is, with patience, practice, and a little know-how, you can jump the hurdles of journaling and make it a habit that brings profound joy and rewards.
You are amazing. You know that, right? Not a single human being on this planet is the exact same as you. This journaling challenge is all about self-love. There are 28 journal prompts below; that's one prompt for each day of the month. Let's find out what makes you truly amazing. …Keep Reading
One of the most difficult parts of life is trying to summon up creativity when your mind is seemingly out of fresh ideas. Whether you are trying to come up with a great new business idea or a new piece of music or artwork, nothing is as infuriating as not being able to find ideas when you need them. Here are five easy tricks you can use to inspire yourself and uncork your creative juices.   …Keep Reading
We often receive requests to add a spell check to JRNL. The good news is, you already have the capability to spell check your entries! There are a few ways to make sure your writing is error-free. (Keep in mind, we don't think you should worry too much about spelling. Part of the charm of your journal is that it's your voice; your writing style. The most important thing is to capture those meaningful moments. Everything else is secondary. This post is for those JRNLers who want to do it.) …Keep Reading
Every new year we make resolutions. Although making the list of resolutions may be easy, implementing them can be difficult. So, we've created a list of 17 ways to help make your New Year's resolutions stick.
Write them down.

You may have a pretty clear idea of what you would like to accomplish this year, but actually writing it down will help solidify your resolution. In your journal, write down the resolutions you have and look back at them from time to time to remind yourself what you're working toward.  

Ease into them. Rather than telling yourself that you can no longer have sweets, determine that you will only have sweets on one day of the week. It will be much easier to ease into cutting back on your sugar intake if you give yourself some leeway.
One at a time. Sometimes we can get carried away with our resolutions

. Sure, there are many things we can improve on, but if we focus on too many at once, it will be very difficult to make our resolutions stick. So, decide on a couple resolutions, and then as you get into the habit of following through with them, throw a few more into the mix.

Positivity. When we are in a good mood we are more likely to follow through with our resolutions. Surround yourself with positive people that will cheer you on. Also, watch positive movies and read books with happy endings. You'll find that the positivity in your life will help motivate you to stick with your resolutions.
Lift your spirits. It's easy to feel discouraged if we only remind ourselves of the things we don't do very well. So, remember your strengths. Remind yourself of the things you accomplish every day to help motivate you into following through with your resolutions.
Do good. Make it a goal to be kind to the people around you. By being kind to others you're more likely to be kind to yourself. Also, by being kind to others they will be kind to you. If your spirits are high, working on your resolutions won't be as difficult.
Reminders. Place reminders of what your resolutions are in places you'll see every day. If you're hoping to save enough money for a vacation to Hawaii, put a picture of Hawaii in your wallet so every time you open it you'll remember to be cautious about spending money.
Track your progress. Write down the progress you are making in your journal. You will feel more motivated to continue with your resolutions and you will be able to look back and see how well you are doing.
Share with your loved ones. Tell your friends what your resolutions are. That way, when you see them, you can tell them how you are doing with your resolutions. With their support, you are more likely to be successful with your resolutions.
Get rid of temptation. If one of your resolutions is to stop drinking soda, then get rid of all the soda in your house. You can't get rid of all the soda in the world, but in the environments you can control make it easier on yourself.
Replace bad with good. It's always a good idea to replace your bad habits with good ones. The likelihood that you'll follow through with your resolutions will be much higher. So in place of having soda, drink water.
Keep track of time. It takes 30 days to create a new habit. So, within the first 30 days of working on your resolution, do your best to stick with it. After that, you'll find it easier to follow with your resolution.
Always remember why. From the very beginning, you should know why you are working on the specific resolution you made. That way, when you're having a tough time following through, you can remember why you wanted to do it in the first place. That may be the motivation you need to keep up the good work.
Think yes you can. Don't leave any room for doubt. Make your resolution and think in your mind that you are going to do it. Remember mind over matter. If you don't mind, it doesn't matter.
Reward yourself. We are motivated by rewards. If you find you are doing a great job keeping up with your resolution, reward yourself. It will motivate you to keep going.
Be consistent. Some days will be tough. But remember, you can do it! Consistency is key when you're trying to create new habits, or follow through your resolutions. So, just remember to do it even when the going gets tough.
It's a process. As you work on your resolutions, you'll learn a lot about yourself. You'll learn what you're capable of. Remember that any step working toward your resolution is a step forward.
Happy New Year! We wish you the best of luck as you work toward your New Year's resolutions.