The holidays are generally a great time of year. But for those suffering from stress or anxiety, the holidays can bring tension and bad moods. Here are some simple tips on how to handle common stressors around the holiday season.
Make Lists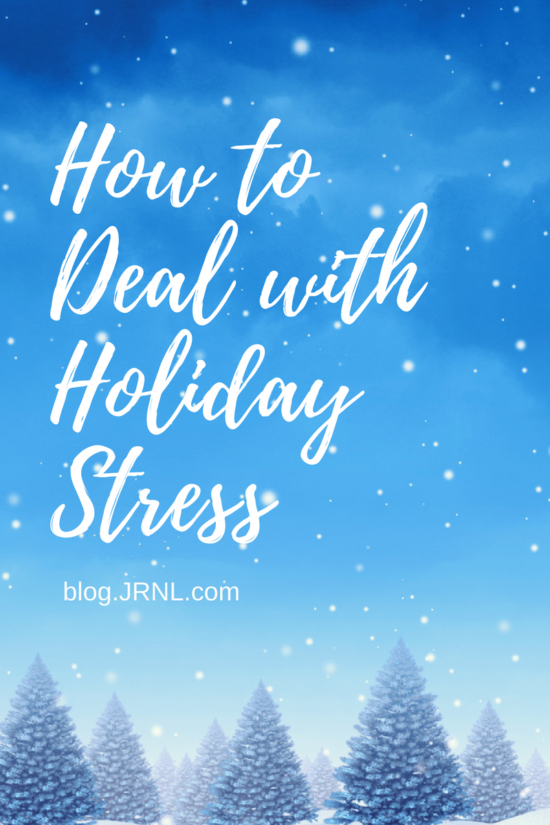 Around the holidays, there are tons of extra things to do to prepare for the festivities. Even though fun lies ahead, it's easy to get bogged down in the details and forget about the true reason for family holidays. One of the easiest ways to get ahold of the many tasks that have to be completed is to make lists. Lists help you download your chores and organize your thoughts. Plus, you get the satisfaction of checking off everything you've completed.
Be Realistic
Media can make it look like everyone is having a Norman Rockwell Christmas except you. Don't believe it. If your holiday plans are looking more like a Home Alone movie, you're not really alone. Don't place high expectations on your holiday, and you'll be much happier. If your relatives can't make it, you may have to improvise with friends and neighbors.  That's okay. That's realistic.
Make Time for yourself
When the chaos of the holiday season gets too much, be willing to walk away. It's okay to put yourself first just this once during the year. Find some alone time in your bedroom, or even in the bathroom. Wherever you can find peace, that's the place to be. Check out our previous posts on 5 Ways to De-Stress After a Long Week for some ideas.
Go Outside
Vitamin D has been linked to good feelings. Even in winter, there's enough vitamin D in the sunlight to make a vast difference in your mood. Bundle up and take a few minutes to enjoy the sunshine. You will find that your mood improves and you will be better able to handle whatever the holidays bring you.
Remember that everyone experiences added stress during the holidays. It's how you handle it that makes all the difference. These four tips will help you enjoy your holiday despite the added stress and chaos.
Loved this post? Check out 5 Stress Busters You Can Do in 5 Minutes.